Michael George
MA(OXON) ARPS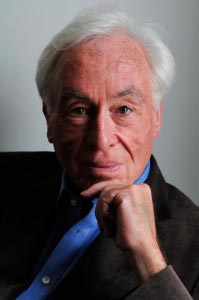 Michael George is a well-known photographer, author and publisher.
His latest collection of photographs, Sussex by the Sea, with a foreword by Michael York, published under his imprint, Monterey Press, was launched, 13 July 2011, with a reception, at Towner, Eastbourne, where, that summer, in Towner's new series of Café Projects, there was a display of his limited edition archival photographic prints.
It follows The South Downs, with a foreword by David Dimbleby, Michael George's initial venture, in 2008, as an independent publisher.
The South Downs: Travels Through White Cliff Country, the very first exploration in photographs and words by Michael George of this much-loved region, to which Denis Healey contributed a foreword, was also the first volume in a new series, Classic Countryside Companions, published in 1992 by Pavilion Books Limited, together with the National Trust. Such was the book's success, in 1998 it was reissued by Parkgate Books Ltd as a promotional paperback.
Michael George gave his first solo show, Manhattan, at Brentano's Gallery on Fifth Avenue, New York, in 1981, the year in which he was invited to contribute to two group exhibitions of photography: Manhattan Observed: Fourteen Photographers Look At New York, at The New-York Historical Society, and Manhattan, at The Museum of the City of New York.
The New York Times, in an article by Grace Glueck, Art News Editor, said: "Michael George presents striking, beautifully composed architectural close-ups in both color and black-and-white."
The Brooklyn Bridge 1883-1983: A Centennial Portfolio, Photographs by Michael George, A limited edition presented by The New York Times Advertising Department in 1983, the year in which Michael George contributed to Images of Brooklyn Bridge: A Centennial Salute by Seven Photographers, at the Municipal Art Society's Urban Center, on Madison Avenue, and The Great East River Bridge 1883-1983, at The Brooklyn Museum.
In 1985 Olympus Corporation invited Michael George to give a retrospective exhibition of his work, Michael George: Photography 1979-1984, in the gallery of its headquarters at Olympus Photo Plaza, Shinjuku, Tokyo.
In 1986 the United States Navy invited Michael George to be a member of a special team of photographers who were assigned to photograph events in New York for The Liberty Centennial 1886-1986: The Fourth of July Weekend, a limited edition commemorative volume, with Remarks by Ronald Reagan, President of the United States, the official text of the speech he gave, 3 July 1986, at the opening ceremonies of Liberty Weekend, on Governors Island, before he "relit" the torch of the newly restored Statue of Liberty.
Michael George's first collection of photographs, The Statue of Liberty, was published in 1985 by Harry N. Abrams, Inc., New York's leading publisher of art books, with whom he had previously been a senior editor. It was hailed by Publishers Weekly as "an arresting tribute by an accomplished photographer." And the Los Angeles Herald-Examiner, in a review by Digby Diehl, said: "Michael George is not only a good photographer who knows how to use the sky like a Broadway lighting director but a deft writer."
The other books published by Michael George are: The Gardens of Ireland, with text by Patrick Bowe, (1986), "sheer visual delight," House & Garden; New York Today (1988), "Michael George's up-to-the-minute photo portrait of protean New York… If you're at all interested in Gotham's culture and history, George's terse but highly informative captions almost upstage the book's handsome photography. Almost, but not entirely. Its sharp, vibrant pictures depict the people, vitality, and splendid architecture that make New York the capital of the world for so many," Popular Photography; and The Gardens of Spain, with text by Consuelo Martinez Correcher, (1993), "a revelation," Town & Country.
Michael George was born in Cardiff, to Welsh parents, in 1943. He was educated at Bromley Grammar School for Boys in Kent, where he was head boy. In 1962 he won a scholarship to University College, Oxford, where he read English. After several years in London as a book editor, at Macdonald & Company Ltd and André Deutsch Limited, in 1971 he moved to New York, and there continued in publishing, at Book-of-the-Month Club, Inc, and Abrams. He became a freelance photographer in 1979, the year in which he also became a naturalized citizen of the United States of America. He returned to Britain in 1989, and he now makes his home in East Sussex.
Michael George's photography is represented in corporate, institutional and private collections.